Aesthetically pleasing and ultra-durable, Horizontal Cable Railing is the perfect choice for homeowners who want to make a bold statement on their deck or patio. Not only is it incredibly strong and designed to last, but its sleek metal design allows gorgeous views of your outdoor space while still providing a secure barrier. Our recommended Horizontal cable systems come ready to install and can withstand harsh weather conditions, so you can feel confident that it won't fade or crack over time. Plus, horizontal cable railing adds an interesting architectural element to your deck and pairs nicely with natural and synthetic materials.
Horizontal cable railings for decks and porches offer unparalleled aesthetics and maximum visibility. The pricing of these systems reflects their superior aesthetics. For the best results, we recommend purchasing cable railing and components from the same brand or manufacturer. This will help to ensure that any issues with replacing parts or warranty issues can be easily resolved. Compare collections and products from the top brands of horizontal stainless steel cable railing systems to find the perfect fit for your home.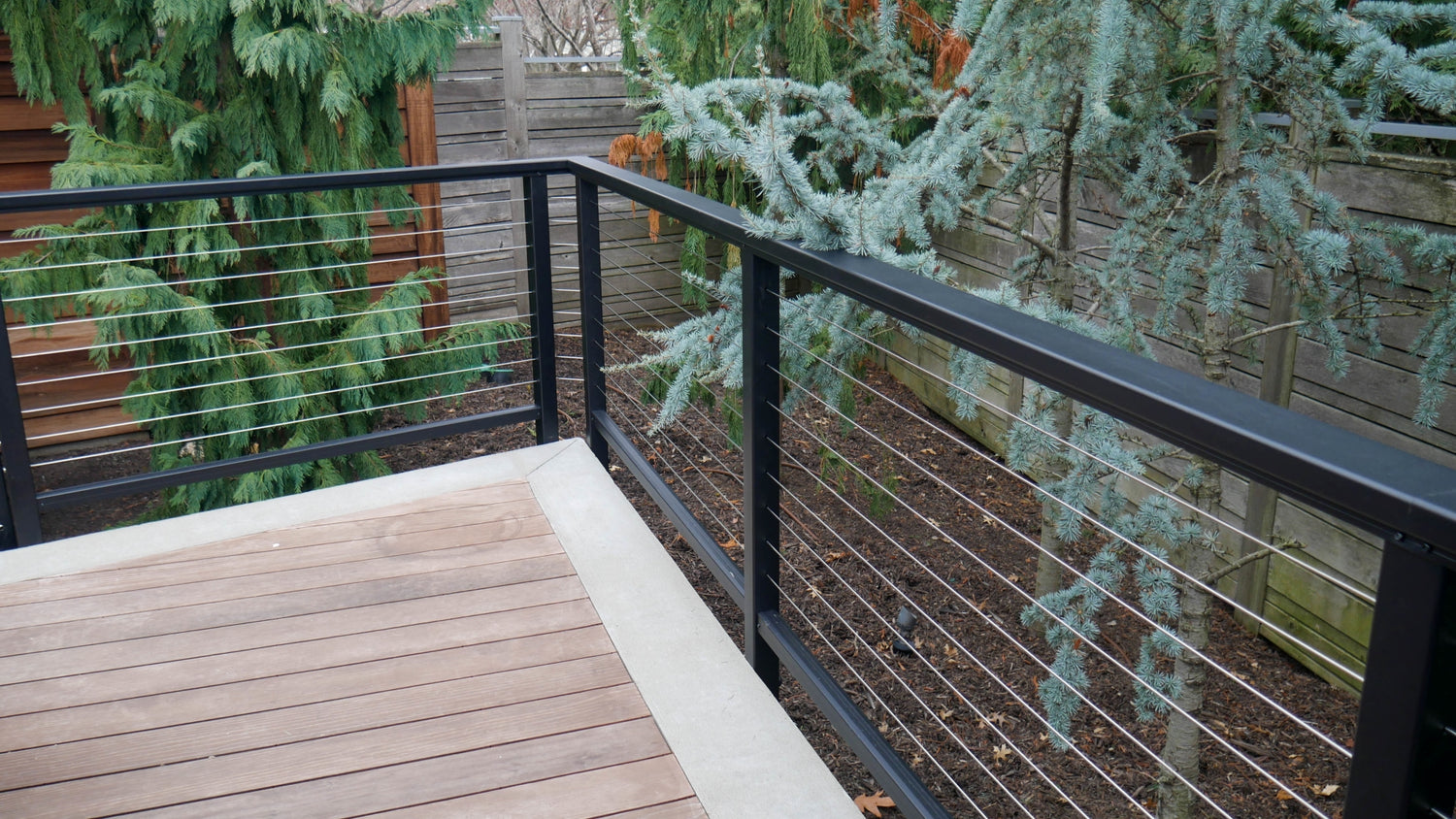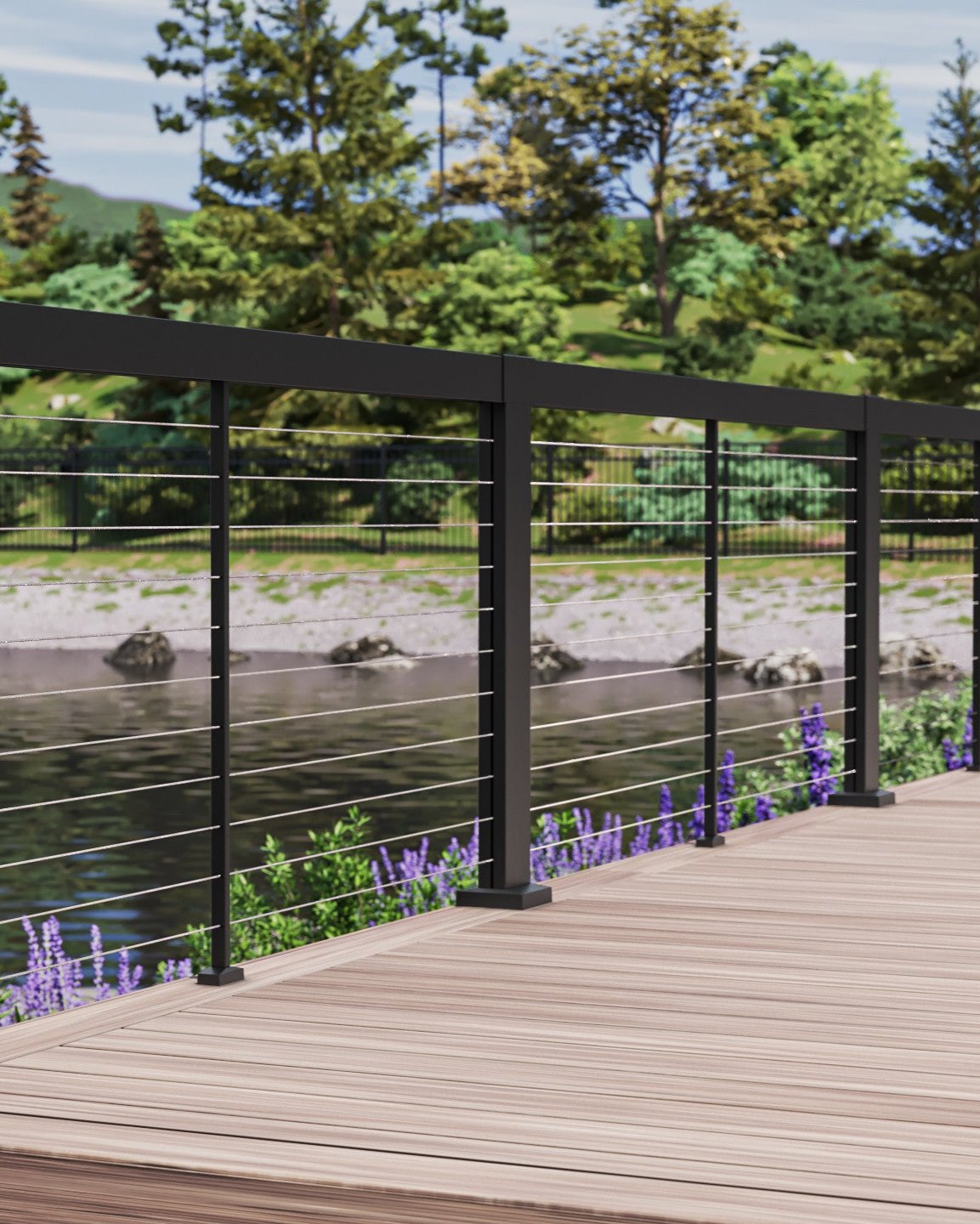 Horizontal Cable Railing Collections
cable railing
Learn more about and see examples of cable railing infilled systems and components
Horizontal cable has a great look about it, but unfortunately it is one of the most expensive types of railing. To compare rail pricing see the Rail Comparison
To view all cable rail options, including vertical cable rail, see the button below!