Skip to product information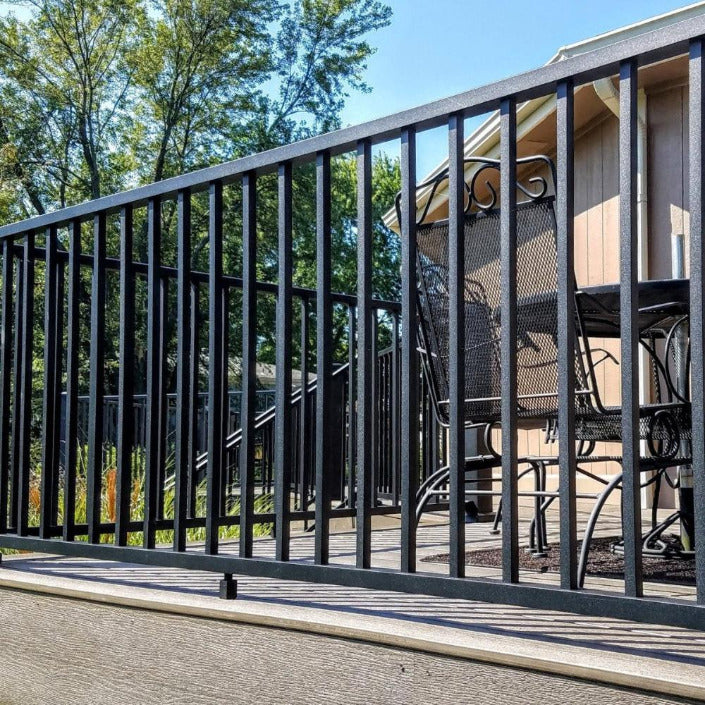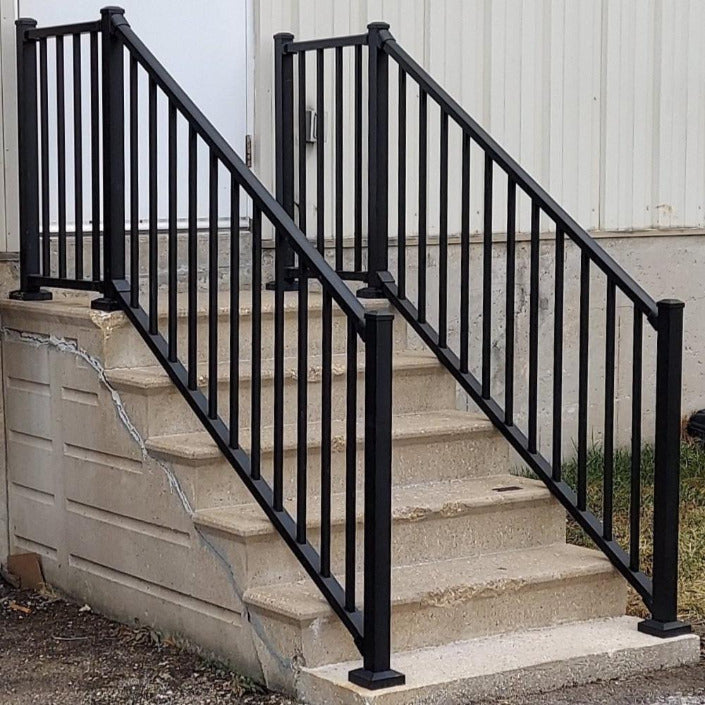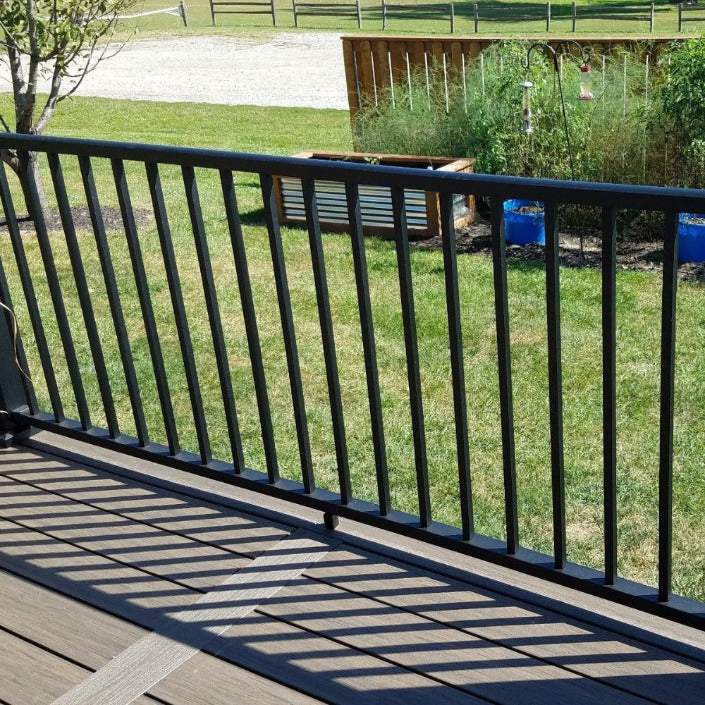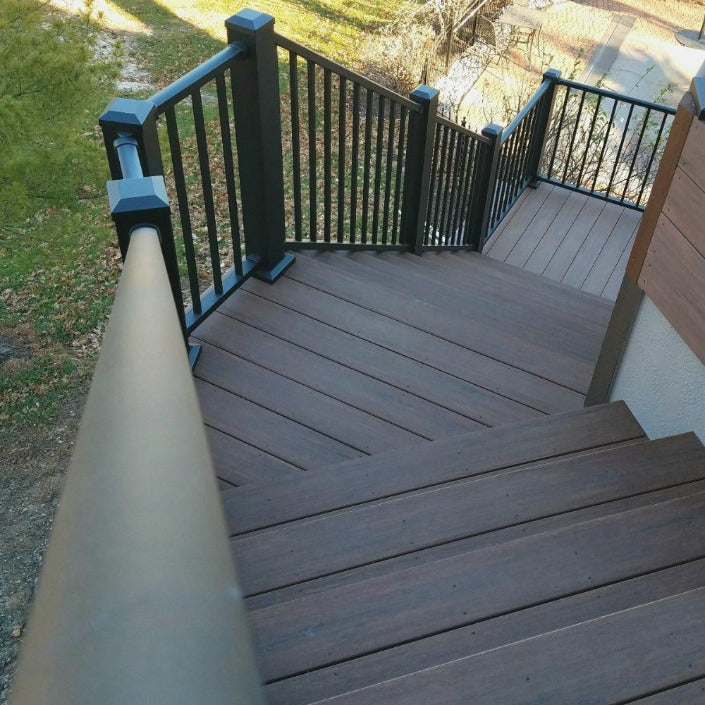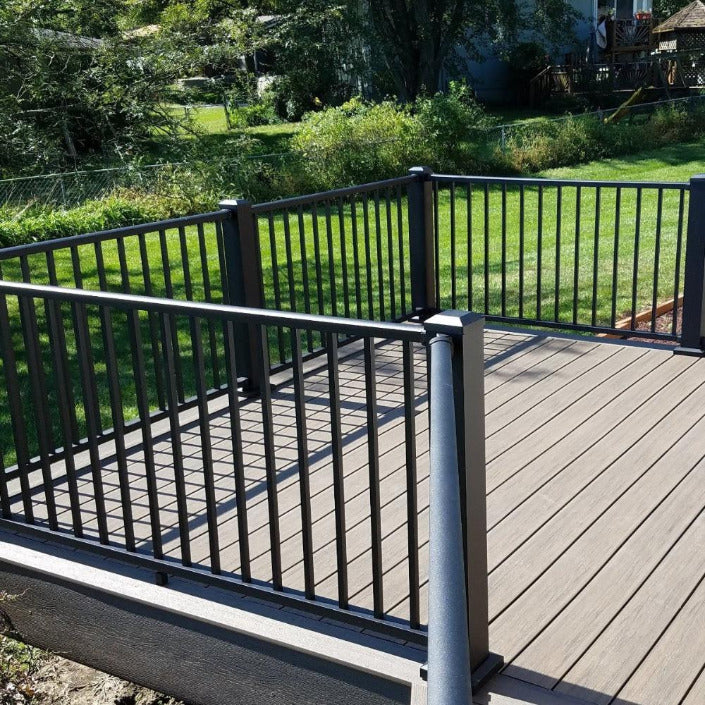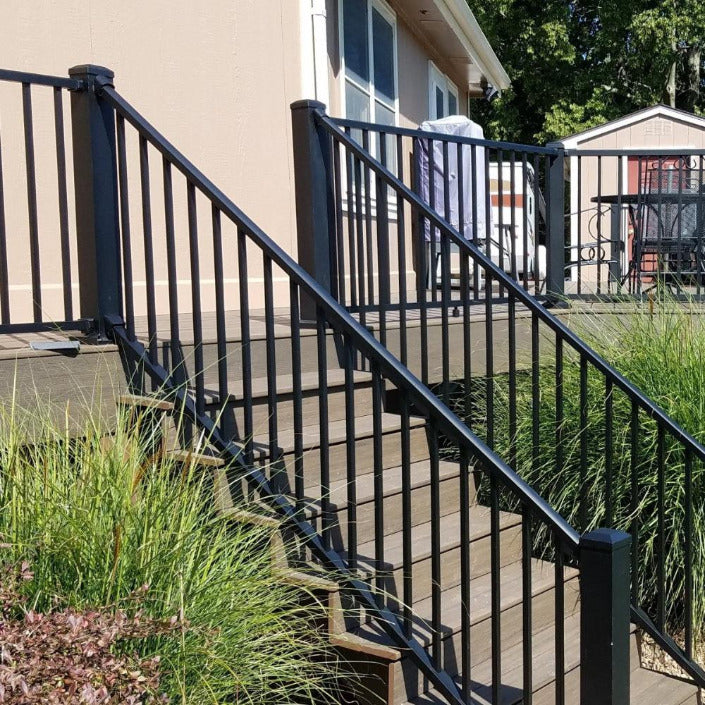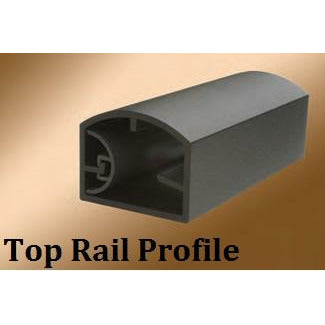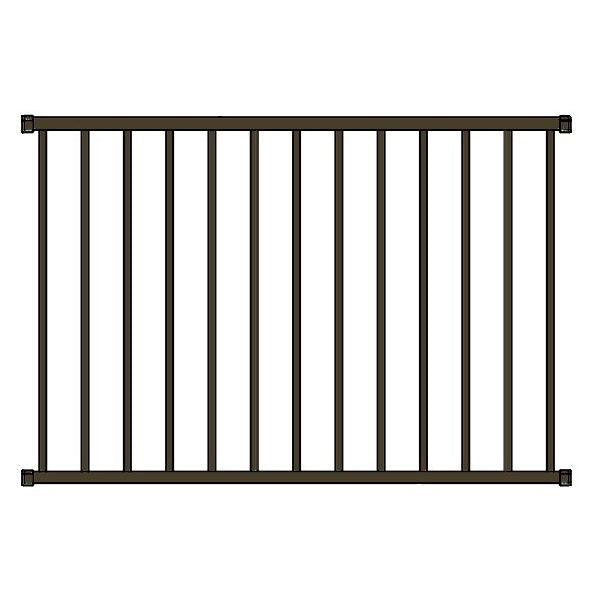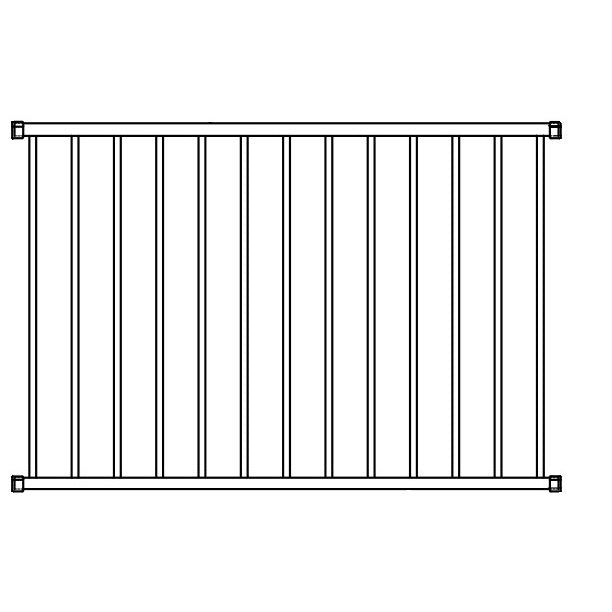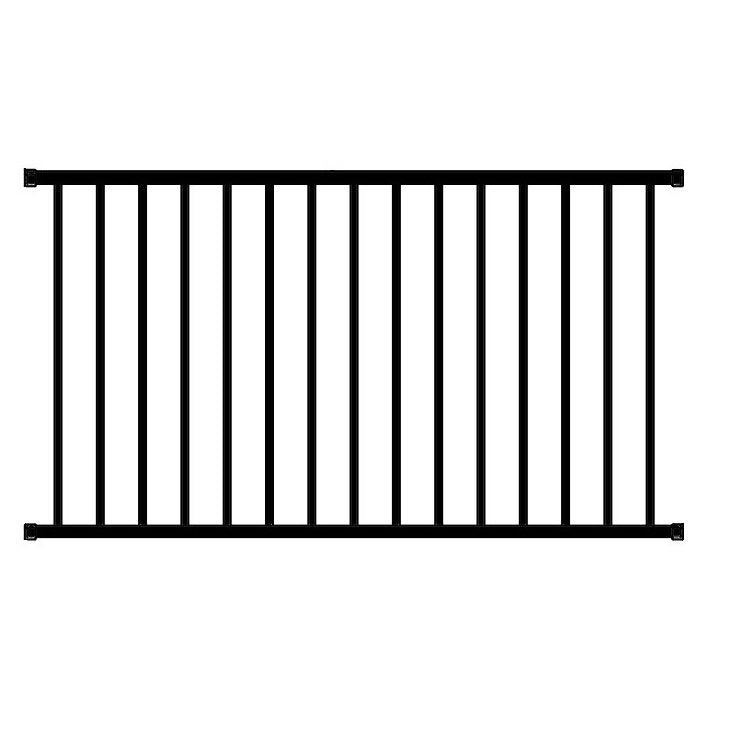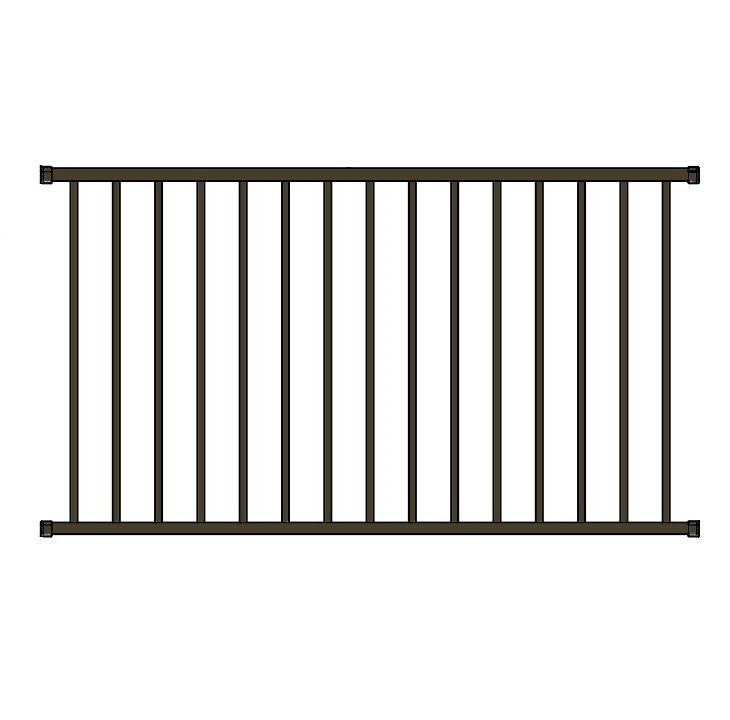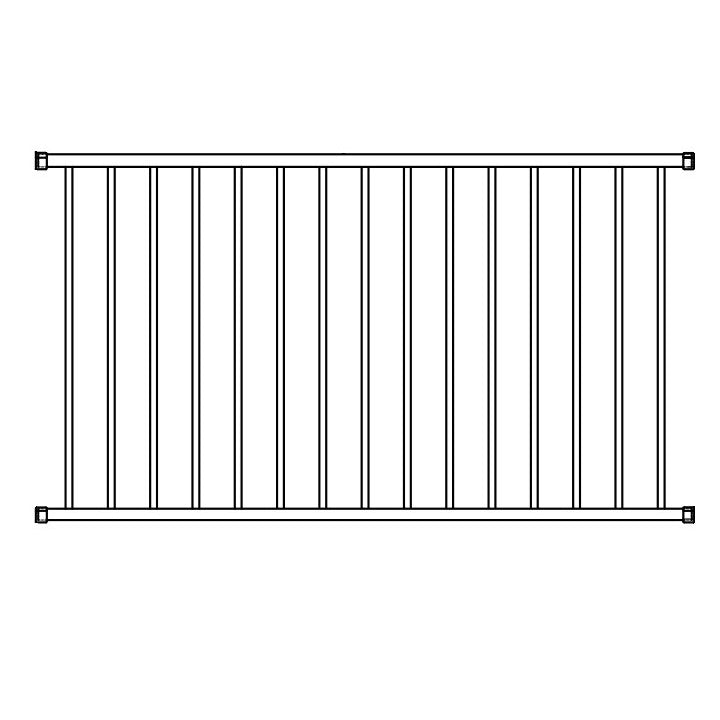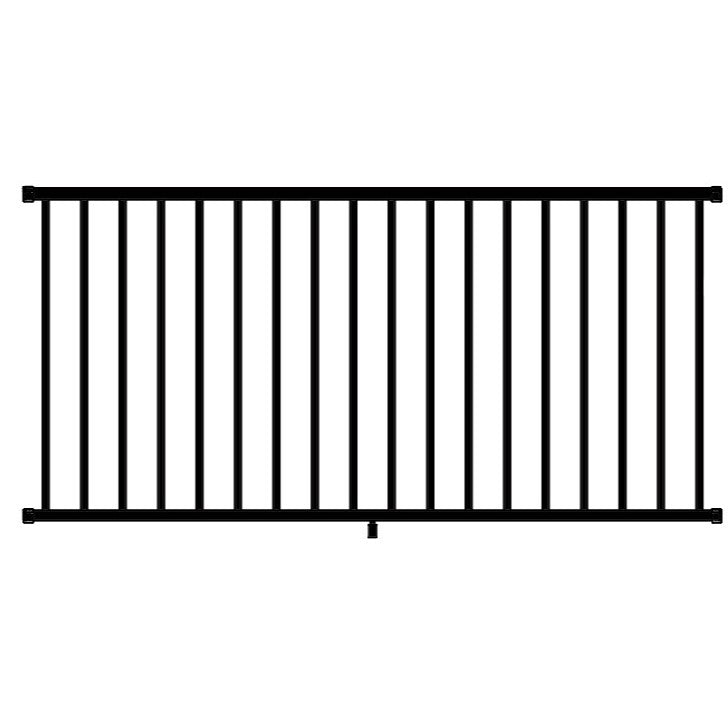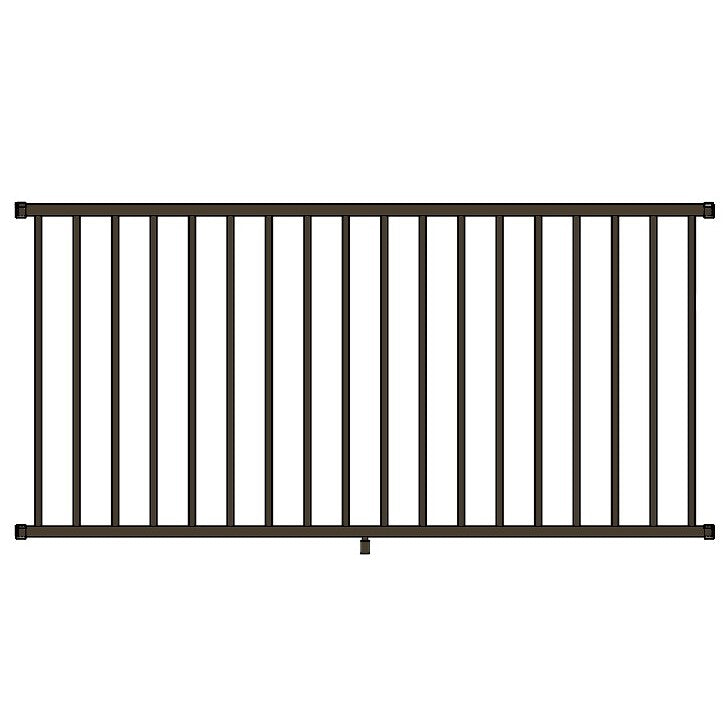 Westbury C10 Tuscany 36 in. Aluminum Rail Kit
Sale price
$203.73
Regular price
Estimated delivery:

Sep 28 - Oct 02

Free shipping on orders over $4000
36 in. Rail Kit - Tuscany C10 Series Railing Collection is Westbury's version of traditional 2-rail aluminum railing kits with square aluminum balusters. Tuscany C10 - 36 in. Railing Kits included one 4pk of Brackets (other dealers may sell rails without brackets which can result in a price discrepancy.) Tuscany Rail Kits have one top and one bottom rail with manufactured baluster slots and specialized baluster locking mechanism; fixed square aluminum interlocking balusters, and 4 pk bracket mounting kit. Level Rail Kits include - 4 pk Wall Mount and Stair Rail Kits included a fixed pitched 4 pk Stair Mount Kit which allows the balusters to be level as the railing goes down the stairs, so long as the angle of the stairs is between 30-36 degrees, which is set for the standard 7.25" rise and 11" run. Call for questions on stair railing.

Rail Kits do not include posts, but do include rail mount brackets. The most cost-effective post option to use with Tuscany Rail C10. Standard  2-inch Posts. Rail Kits and Posts are the two major railing components.

To see other post options, and more about all options related to this rail collection, please see the Westbury Page.

36 in. Tuscany C10 Railing Kits in 5ft, 6ft, 7ft, and 8ft Level along with 6 ft., and 8 ft., Stair Rail Kits are stocked in four colors, Black Fine Texture, Bronze Fine Texture, and White Fine Textured. Due to inflated shipping costs, 8-foot Tuscany Rail Kits will now be available with custom quotes only. All stocking profiles ship in one to two weeks. Other profile colors and options such as C101 Tuscany using round balusters are available by special order. Please call for a quote.
36 in. Tuscany Stair Railing Kits include 4 pk Stair Mount Kit and have an angle range of 30 degrees – 36 degrees. If the stair angle is too much for the fixed pitch brackets, Stair Swivel Brackets might work better, and for solutions going down the stairs and to an angle, Double Swivel Stairs will do the trick. If you are unsure standard railing kits will work for your stair rail, see the stair racking guide.
Level 36 in. Tuscany Railing Kit includes 4 pk Wall Mount Kit, however, if attaching at a non-perpendicular angle, a 4 pk Angle Swivel Mount Kit may be needed.  For more information about mounting kits please see the Rail Mount Kit.

36 in. C10 Tuscany Railing Kit installs easily with the help of Bracket Mount Template, to Westbury's 2 in. Post Kit (standard with cap and flair) 4 in. Post Kit (also standard with cap and flair) and 2 in. Crossover Post Kit.  36 in. Tuscany Rail Kit can also be installed into wood posts or other flat surfaces with wood screws. Additional Rail Connectors or Mount Kits are used when cutting a rail kit for multiple sections. Use Drink Rail Adapter with 36 in. Tuscany Rail Kit, 2 in. Crossover Post Kit, and a deck board for seamless over-the-post drink rail. Touch Up Spray Paint is available, as are additional Railing Support Hardware.
All Products, Brochures, and Installation Guides, and Stair Racking Guide can be found on the Westbury Collection Page

 36 in. Tuscany Rail Kit Product Dimensions: Baluster Dimension: (3/4" x 3/4") x (.045" wall) - Spacing Between Balusters: 3.875" - Top Rail: (1-3/4") x (1-3/8") - Bottom Rail: (1-3/4") x (1-1/4")
Shipping and Delivery varies based on location
Nation wide orders may be completed UPS ground
Large nationwide orders will be delivered via a 4'x8' pallet
These order must be unloaded from the delivery truck
Local orders (in the Kansas City area) are hand delivered
Free Pick Up available at checkout
We will provide all shipping information shortly after the purchase is completed
Aluminum Railing Collections