Skip to product information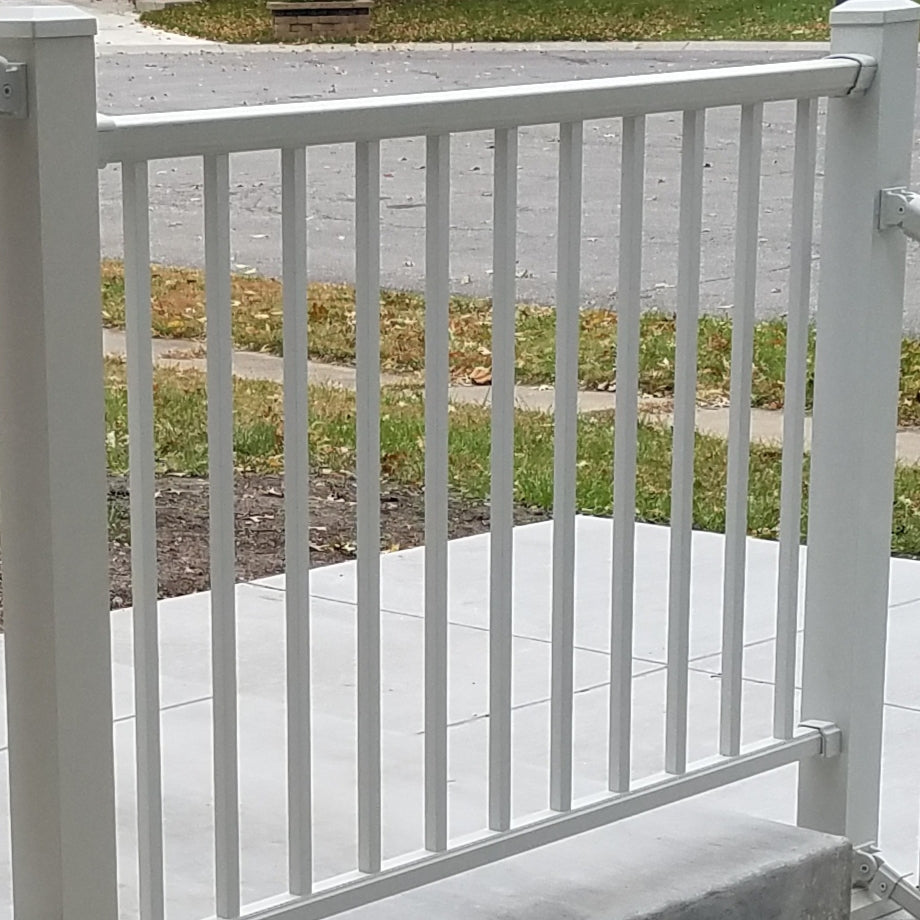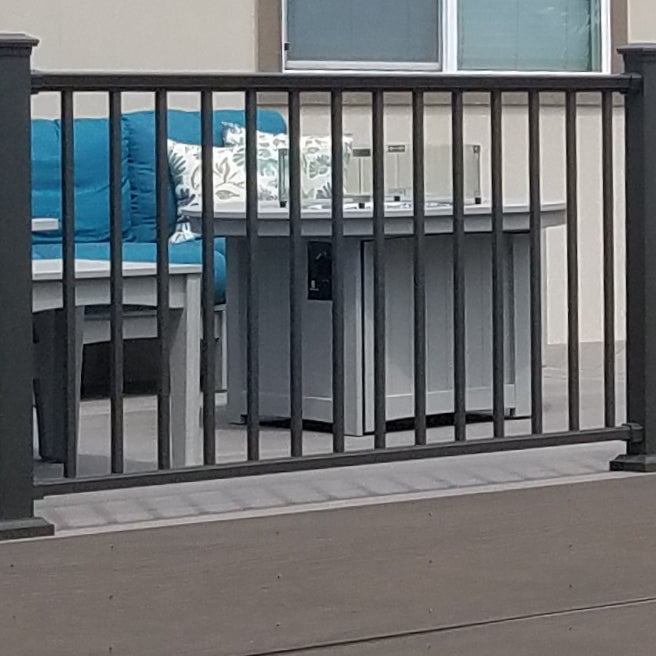 DekPro Prestige 38 in. Aluminum Rail Kit
Sale price
$224.64
Regular price
$238.46
Estimated delivery:

Sep 28 - Oct 02

Free shipping on orders over $4000
38" Prestige Rail Kits are a product of DekPro Manufacturing, a budget-friendly, railing system. Prestige Rail is a standard aluminum rail with top rail, bottom rail, and vertical square balusters in four colors, Absolute Black, Cocoa Bronze, Dream White, and Maple Cream. Prestige Railing is sold in kits with said rails, and baluster, as well as a 4/pk bracket kit and footblock if applicable. Prestige Rail Kits are available in 6' (actually 70") and 8' (actually 96-3/4") lengths, for both level railing and stair railing. Prestige Rail is available in 38" and 42" finished rail heights and matches up with residential codes around the country. (42" prestige rail is not currently available online. Please call for a quote.) Prestige Rail Kits must be cut down and installed between vertical posts (not included) such as a DekPro 3" Post Kit or 4" Post Kit. Wooden 4x4 and 6x6 posts also work well for attaching railing, however, if the idea is to get away from wood railing, perhaps metal posts would be best.
Prestige rail kits are very attractive, are made with thick gauged aluminum, are manufactured well, and have excellent resistance to weathering and sun damage. Prestige Rail is backed by DekPro's warranty. Prestige Kits have a unique curved top rail for a modern yet thicker profile with balance and elegance. Additional Rail Bracket Kits or Cut Kits are available when using one rail for multiple sections of railing. Also in the Prestige Collection are 4 in. x 4 in. Post Sleeves to cover existing 3.5"x3.5" wood posts. Adjustable Gate Uprights can be used in conjunction with Prestige Rail Kits to create gates. Alternate Post Cap options, lighted post caps, and other lights can be used to dress up the railing. Additional Tri-rail can be added to prestige kits to create a three-rail profiled system. Please see the DekPro Brochure and Installation Instructions before ordering.

Prestige Railing takes between 1-2 weeks to arrive.
Shipping and Delivery varies based on location
Nation wide orders may be completed UPS ground
Large nationwide orders will be delivered via a 4'x8' pallet
These order must be unloaded from the delivery truck
Local orders (in the Kansas City area) are hand delivered
Free Pick Up available at checkout
We will provide all shipping information shortly after the purchase is completed
Aluminum Railing Collections