About Us
Deck and Rail Supply is a local, family-owned and operated supplier in Gardner, KS that specializes in high-quality decking and railing products. Our extensive selection includes a variety of outdoor decking and railing options, and our knowledgeable team is always available to provide expert advice. We pride ourselves on delivering detailed estimates and exceptional customer service to ensure the satisfaction of our customers.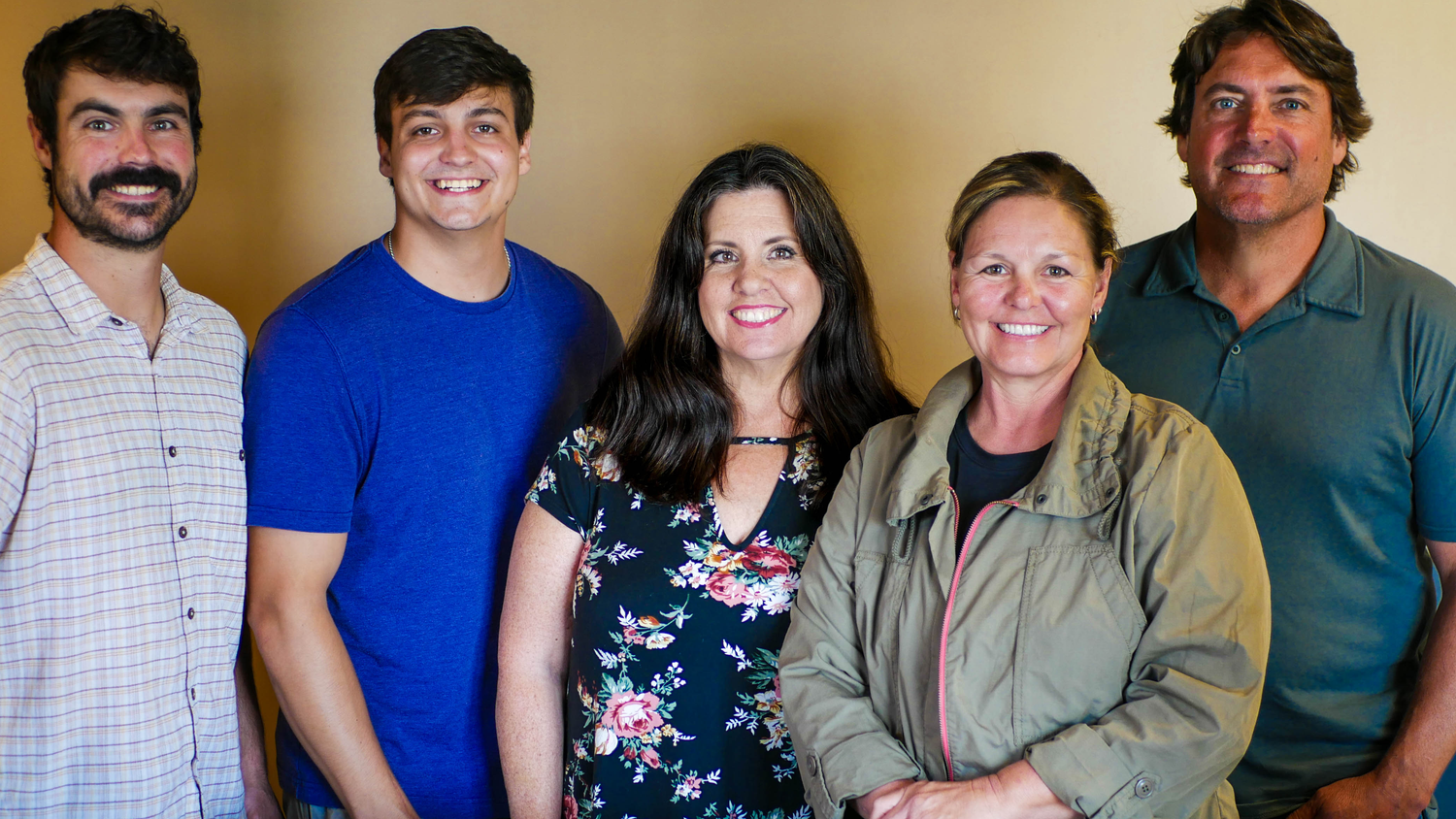 Meet our staff!
We are here to help our customers solve their issues. Whether they need product information, help with estimating, or giving advice and personal preference! direction!

Photographed from Left to Right (Jeremiah, Jonah, Michelle, Billie, and Troy)
Services
We provide expert advice, and precise material estimates to ensure projects are not "shorted" of materials, leading to longer waits and more cost. We try not to over quote projects, which require more handling and planning. Instead we try our best to estimate the exact amount of materials needed for each project! Please send your 2D perimeter drawing to our email to get a quote! Email Us
Along with advice, we do our best to give customers a pleasant shopping experience. Purchasing a deck or railing can be stressful, but it can also be fun! We want our customers to have a positive buy experience, and to feel good about their purchase.
Delivery and Shipping: We service customers by providing local decking deliveries, and ship railing for free on qualifying orders. We do our best to ensure decking is delivered without damage. We know just how expensive composite and pvc decking is, and do everything we can to make sure it arrives in good condition. Same with railing. Boxes may be "banged up" but railing should never be damaged. If any items do arrive in poor condition, we work quickly to resolve the issue.