Advantage Aluminum Rail is an excellent option for price-conscious buyers looking for a strong and sturdy railing that will help keep the project within budget. Advantage railing is made with heavy gauge aluminum walls and powder-coated with a rich AAMA 2604-rated powder coating texture. 
Advantage railing is assembled and installed with two major products. 1. Posts which must be properly fastened to the surface of the structure, and 2. Rail Kits are to be cut to length and installed to post with the help of rail bracket kits. Each Rail Kit has either a level or stair rail bracket kit, depending on the orientation of the rail kit, along with balusters, two rails, and a footblock for the longer lengths of level rail kits.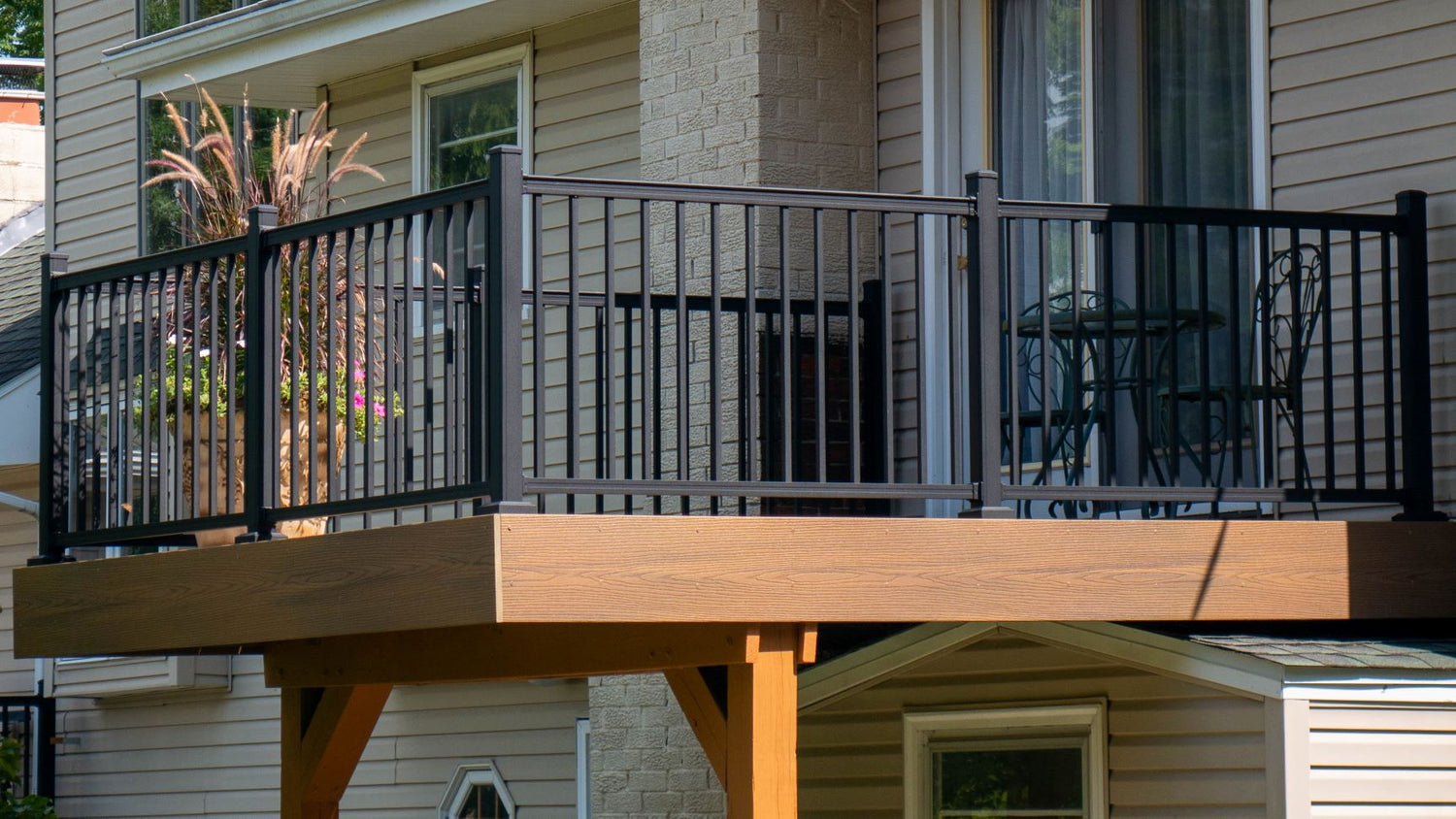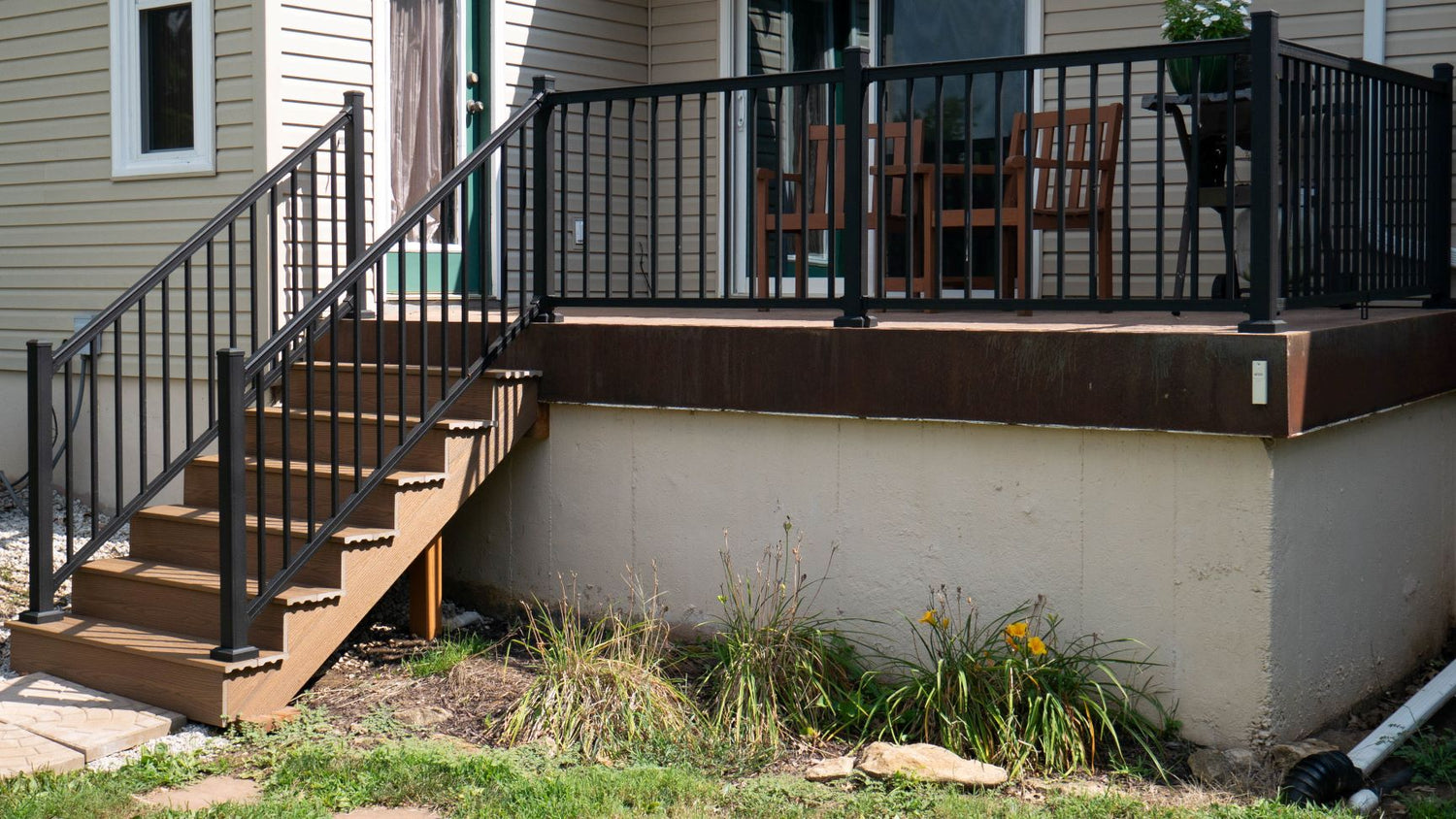 Advantage Posts
Advantage Aluminum posts are available in 2.5"x2.5" and 3.5"x3.5" sizes. The height of post needed depends on the railing used. Level residential rail uses 40" posts. Posts used for the stair can be 40" at the top, but need to be taller for the bottom and middle of stair railing.