Pro Series 224 Stainless Steel Cable Infill Kit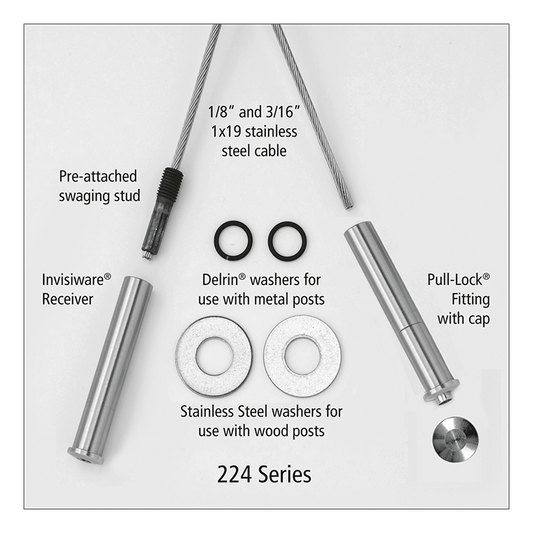 Pro Series 224 Stainless Steel Cable Infill Kit
Regular price
From $51.39
Sale price
From $51.39
Regular price
CableFX by RailFX is a Classic Horizontal Cable system with Stainless Steel Exterior Rated Cable, Aluminum Posts, and Aluminum Top Rail in a multitude of profile and color choices.  RailFX Cable Infill with Aluminum Rail Passes Residential Code throughout the US and is American Made.
Post Spacing for the RailFX Horizontal Cable Railing System has a Max distance of 60 inches or 5 feet.

Posts are Pre-Drilled and powder coated. Dilled holes measure 3-3/16" on center
Posts
CableFX Cable Railing System Top rail for residential applications has a top rail set at 36" and has no bottom rail. Rail FX Cable Posts are designed to work with Pro 224 Series Cable Kits. 10 cables and top rail are required to complete the system when set at 36".
CableFX & RailFX Documents
Horizontal Cable Rail Collections