Impression Rail Express by Azek TimberTech is a pre-punched, panelized, kit-type rail collection, designed to be an optimally priced aluminum-type railing. Impression Rail Express's profile and construction is a thinner gauge of metal than other competitors, however, the design allows for substantial loads that stand up to the elements. Impression Rail Express is unique in that it allows for highly customized looks of railing with combinations in infill and top rail profile, as well as post size and color.
Impression Rail Express Collection is comprised of many components that, when combined, create a one-of-a-kind handrail. The most cost-effective solution for infill type is the pre-punched panels, however, other more unique options of infill are available. Follow the options below to begin your ordering process with Azek Impression Rail Express.
Options available by TimberTech / Azek may not be listed, however may be available in select ordering quantities. Products listed are considered stocking, however may have lead times of 1-2 weeks. Please contact us to check availability.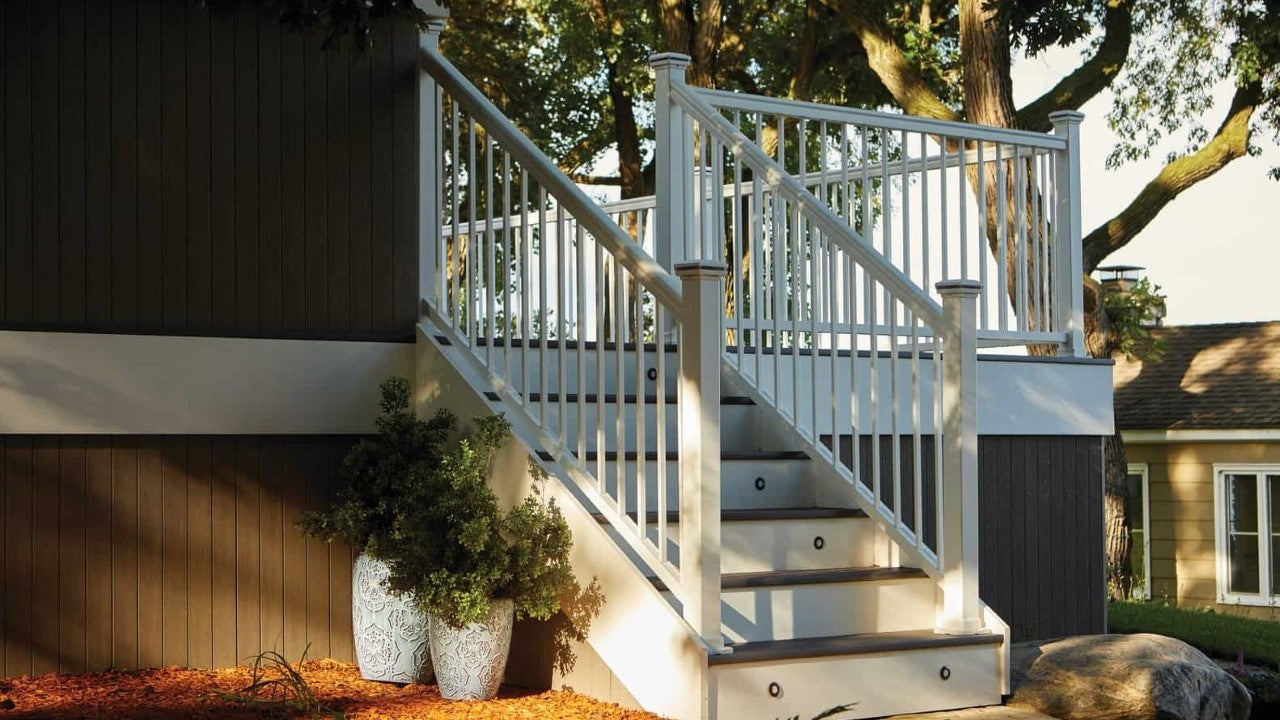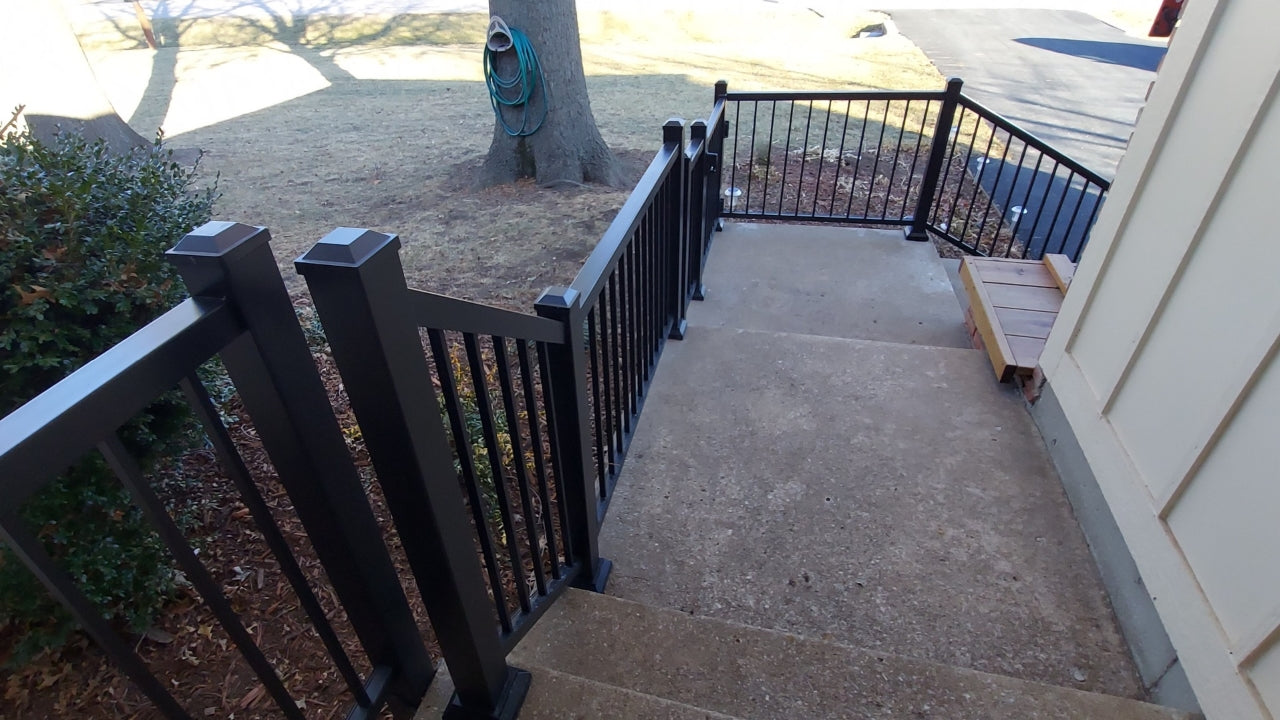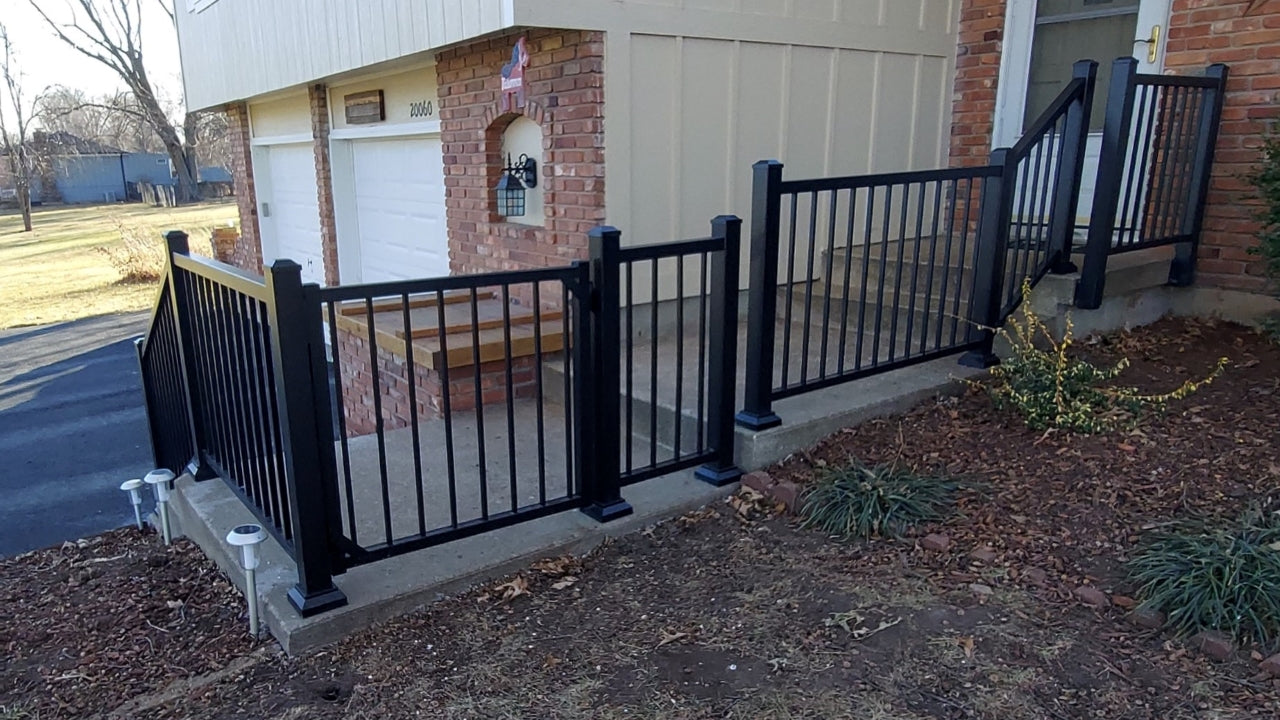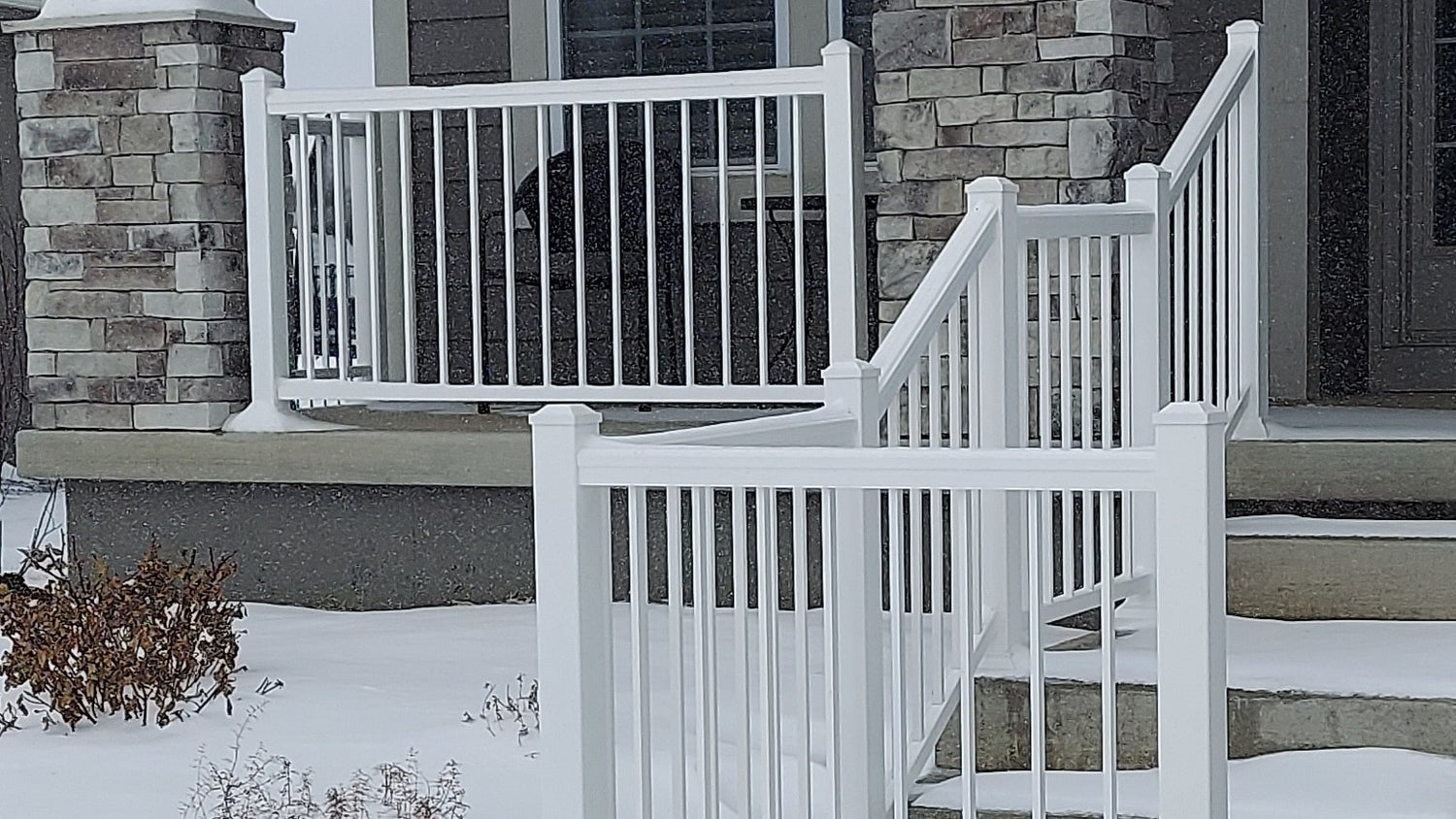 Top Rail Profiles
decide which top rail profile will be best suited for your railing. Top rails are available in three select styles and three colors, Black, White, and Dark Bronze
Modern Top Rail
Modern Top Rail has a bold, squared, substantial profile wide enough to set a drink on top of.
Classic Top Rail
Classic Top Rail closely resembles the original Impression Rail, and is a wonderfully pleasing profile
Universal Top Rail
Universal Rails are minimalistic in profile and have a more condensed look, and are less expensive than the other two options. Use this profile to match bottom rail of Rail Kits.
Rail Infill
Second: choose your infill type. The aluminum baluster rail infill in Impression Express is much different than other collections. With Impression Rail Express the balusters are punched into a frame that is . Impression top rail is not included and must be purchased separately. Rail infill in the form of a rail kit without top rail comes with the balusters connected to the frame, along with a bottom cover and hardware.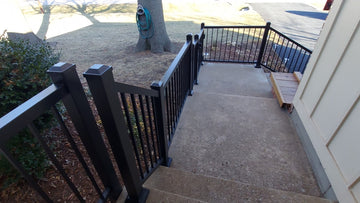 Square Baluster Infill
Square vertical aluminum baluster infill is usually the best priced infill.
Post Options
36 inch Base Mount
3-in x 3-in x 36-in Base Mount Posts are used for level residential rail, and at the top of stair railing.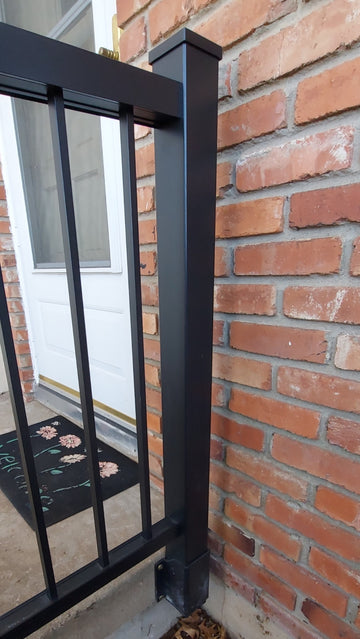 42 inch Base Mount
Use this taller 3-in x 3-in x 42-in post at the bottom of stairs, and at the top of stairs if the post must be mounted too far from the rise of the top step.
Fascia Mount Posts
3 inch Fascia Mount Posts are an excellent way to utilize space by allowing the railing to set outside of the deck or patio!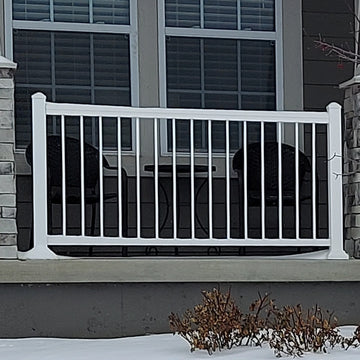 PUTTING IT TOGETHER
Top Rail, Infill, & Posts!
In this photo we can see the top rail (classic), the infill, (aluminum baluster, with universal bottom rail), and the posts (two - 3 inch x 3 inch Posts) which anchor the railing!