Best Cable Rail Collections
Learn more about the options of cable railing
Cable Railing incorporates a range in style of handrail, and railing material. Cable Railing uses stainless steel fittings and wire to complete the railing infill.
It is important to note that not all manufactures of cable railing adhere to the same quality of craftsmanship. Some brands do not use all stainless steel components, so it is important to research the the brand, and to not buy untested cable fittings.
Posts, Rails, and Intermediate Pickets are made from reinforced aluminum or wood which can stand up to the cables tension. Cable Railing must be properly tensioned to in order to pass code requirements, typically a limitation specifying that a 4 in. spear cannot pass through the cable or railing. This results in a need for quality fittings and termination options.
Cable Railing is available in Horizontal Cable Rail, and Vertical Cable Rail. Some cable rail is sold in panel kits such as 36" VertiCable Kits, while others are sold in packs and work with cable kits such as DesignRail Kits - Rail Kits.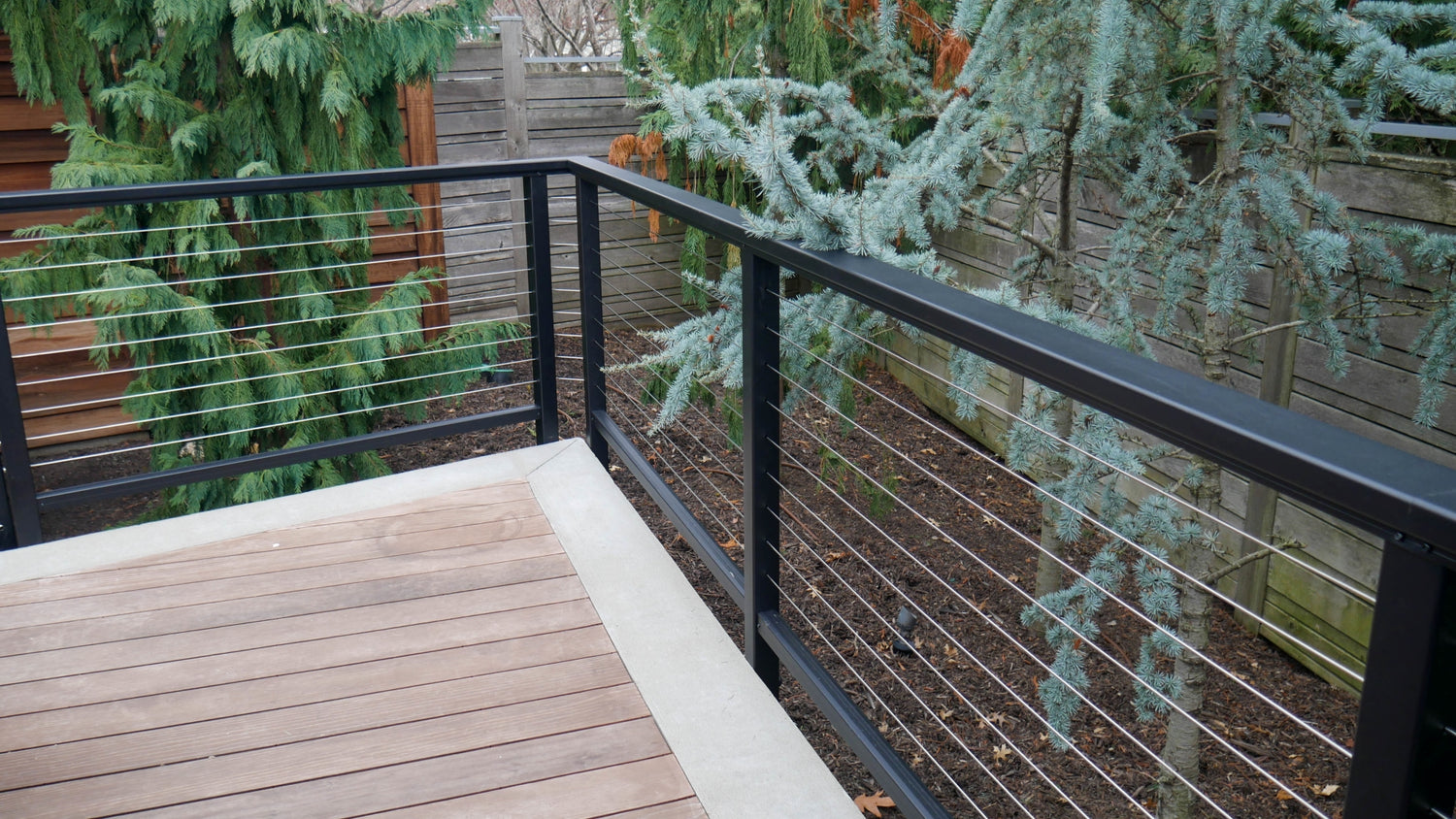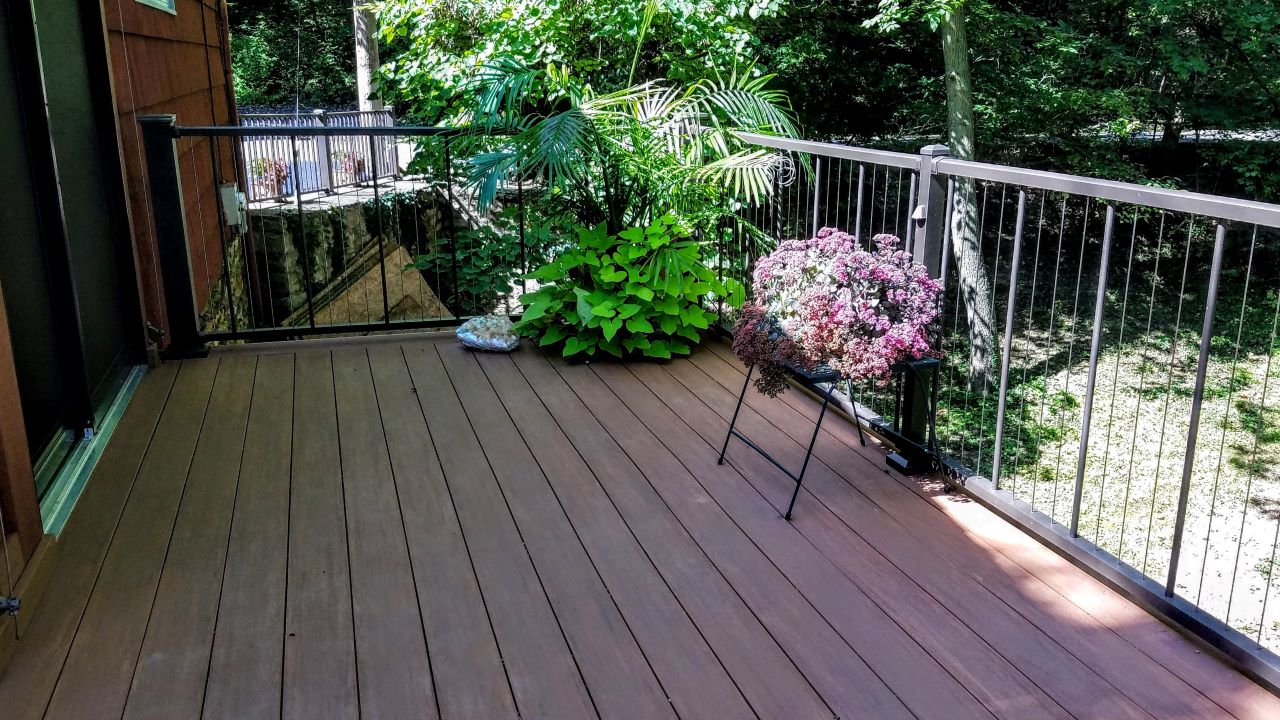 Vertical Cable Rail Kits
VertiCable C80 by Westbury is one of the top choices for vertical cable. Keylink's American Vertical system is a new addition, and is the best priced vertical cable system, and has some distinct advantages when comparing other systems of vertical cable railing.
Westbury C80 VertiCable 36 in. Cable Rail Kit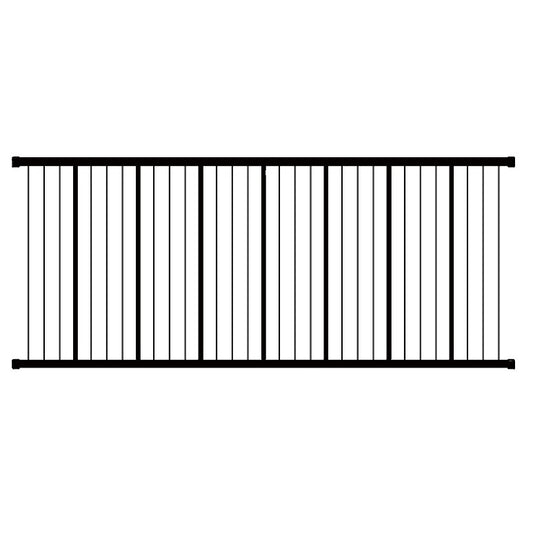 Westbury C80 VertiCable 36 in. Cable Rail Kit
Regular price
From $367.40
Sale price
From $367.40
Regular price
American Vertical Cable 36 Inch Rail Kit by Key-Link
American Vertical Cable 36 Inch Rail Kit by Key-Link
Regular price
From $372.27
Sale price
From $372.27
Regular price
Systems such as DesignRail the most customizable cable railing other there, and DesignRail Kits, its kit-form version, use thick-gauged aluminum posts, and rails along with pre-fabricated cable wire or CableRail Kits which connect to the back side of the post for easy installation.
Systems such as ones by Feeney, Key-link, and RailFX offer Pre-drilled posts, set for residential or commercial Cable Railing heights 36" and 42". Level posts have pre-drilled holes for the cable and handrail to connect or fit into. The stair posts do not have pre-drilled holes however. Visit the DesignRail Kits Page for more information on post placement, type and how to easily estimate your materials!
Similar to the Metal post style, CableRail Kits for Wood have a longer threaded terminal and are designed to terminate to the back side and through a 6x6 cedar post.
These CableRail Kits include metal washers whereas the kits for metal include plastic washers. You can also Build Your Own horizontal cable rail system, using Feeney fittings designed for a variety of applications. Standard Lag and Lag Tensioning fittings screw into the face of a wood post for level cable runs. fittings by Feeney are used with wire sold in 100' 250' and 500' spools.
Build Your Own by Feeney
This collection of fittings works great with existing wood posts, fabricated posts, concrete, composite and more!