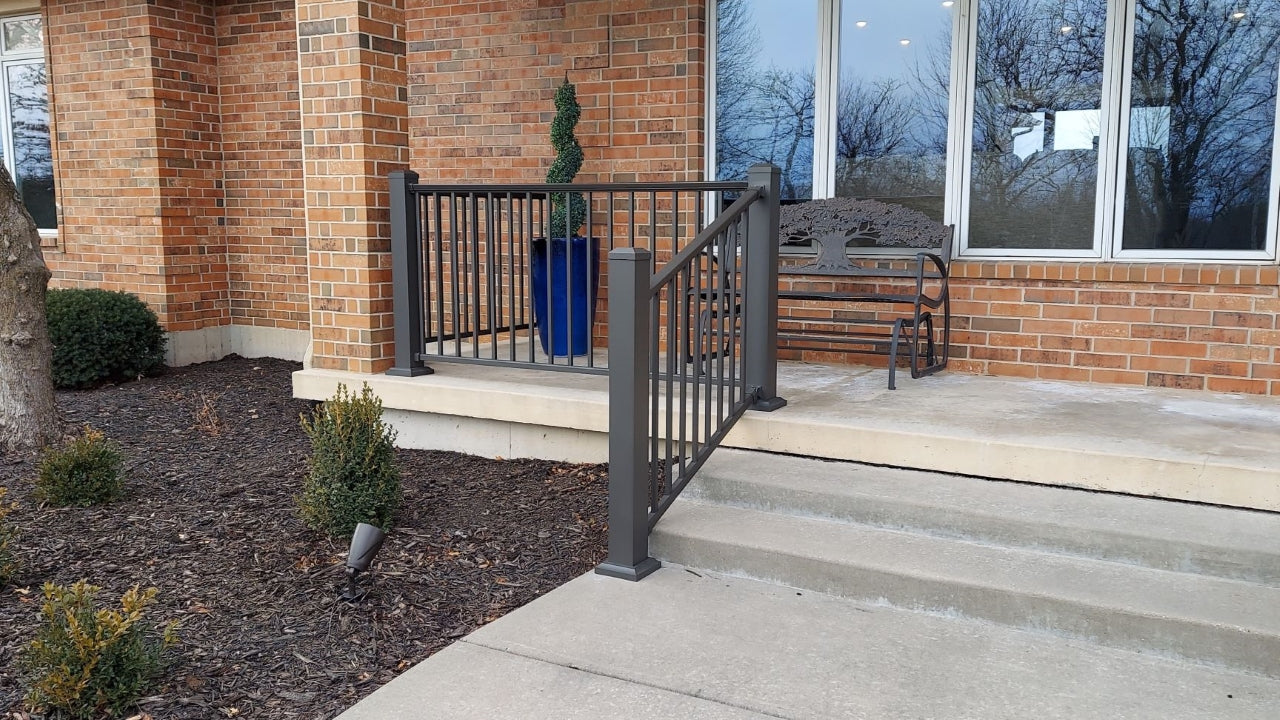 Porch Railing Program
Ready to get started? Message us using the circle at the bottom right.
Deck & Rail Supply's Porch Railing Program offers Kansas City homeowners a great way to add style and safety to their home. With an array of front handrail materials, styles, colors, and sizes available, you can find the perfect railing solution for your porch.
Whether you're looking for a classic handrail or something more modern like aluminum railing, our Porch Railing program has just what you need.
Our expert, Kansas Ctiy rail installers are standing by to help ensure that your new railings are installed correctly and safely. Let us show you how easy it is to transform the look of your porch with Deck & Rail Supply's Porch Railing Program!
With Deck & Rail Supply, you can trust that our experienced team will help create the railing design of your dreams in no time!
Guardrail, Handrail, Front Porch Rail
Porch railing and front handrails are an essential part of any home's exterior design. Not only do they provide safety, but they also add to the overall aesthetic of the space.
Porch railings should be made with durable materials that will stand up against weathering and everyday wear and tear, while still looking great.
For individuals who need extra support or those with limited mobility, having a strong handrail is especially important for safe access to their homes. Quality porch railing products should always feel solid and last for years to come.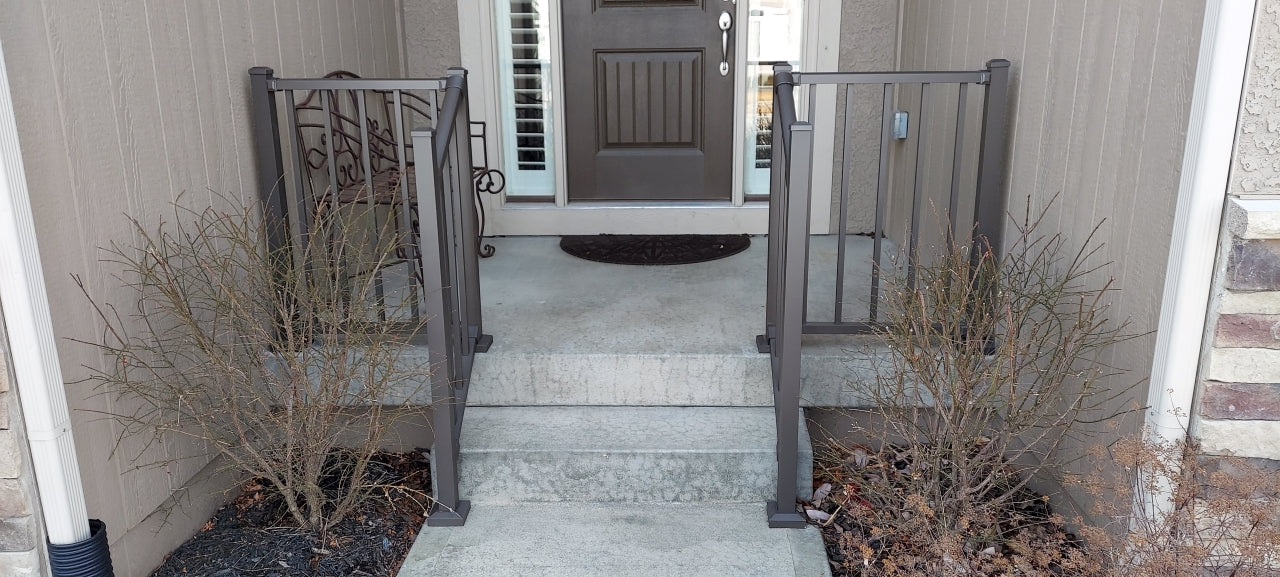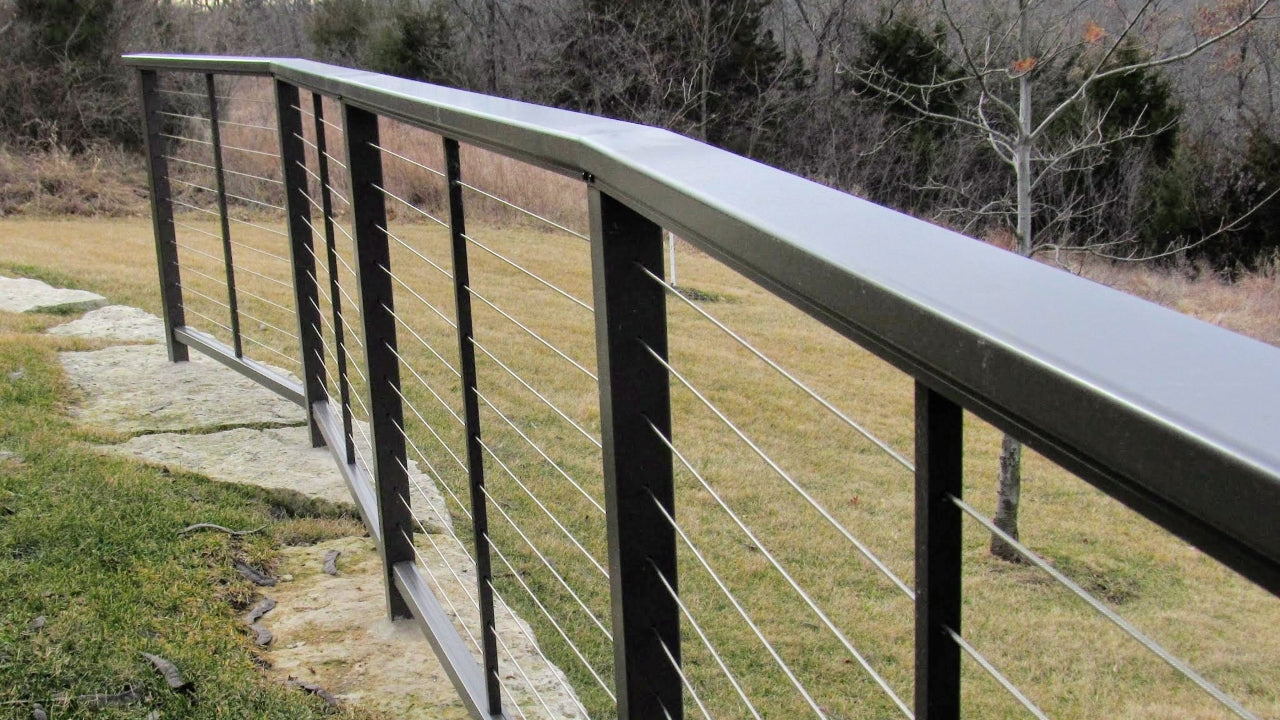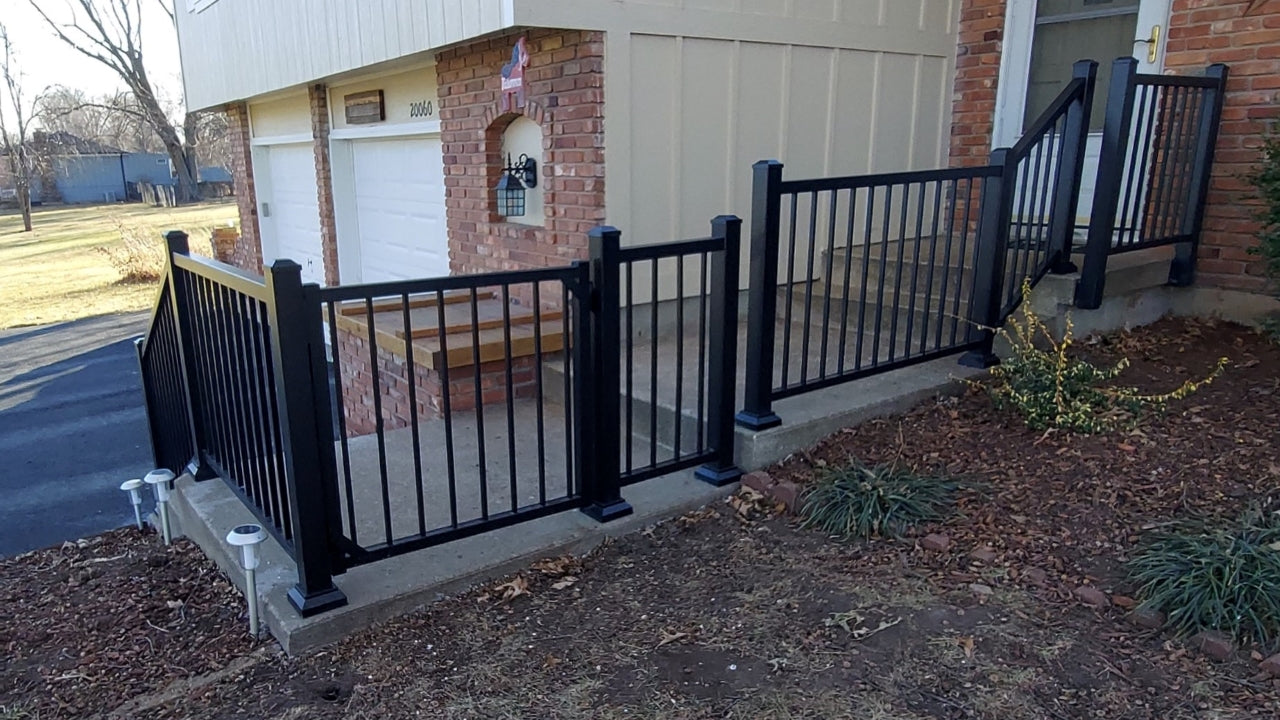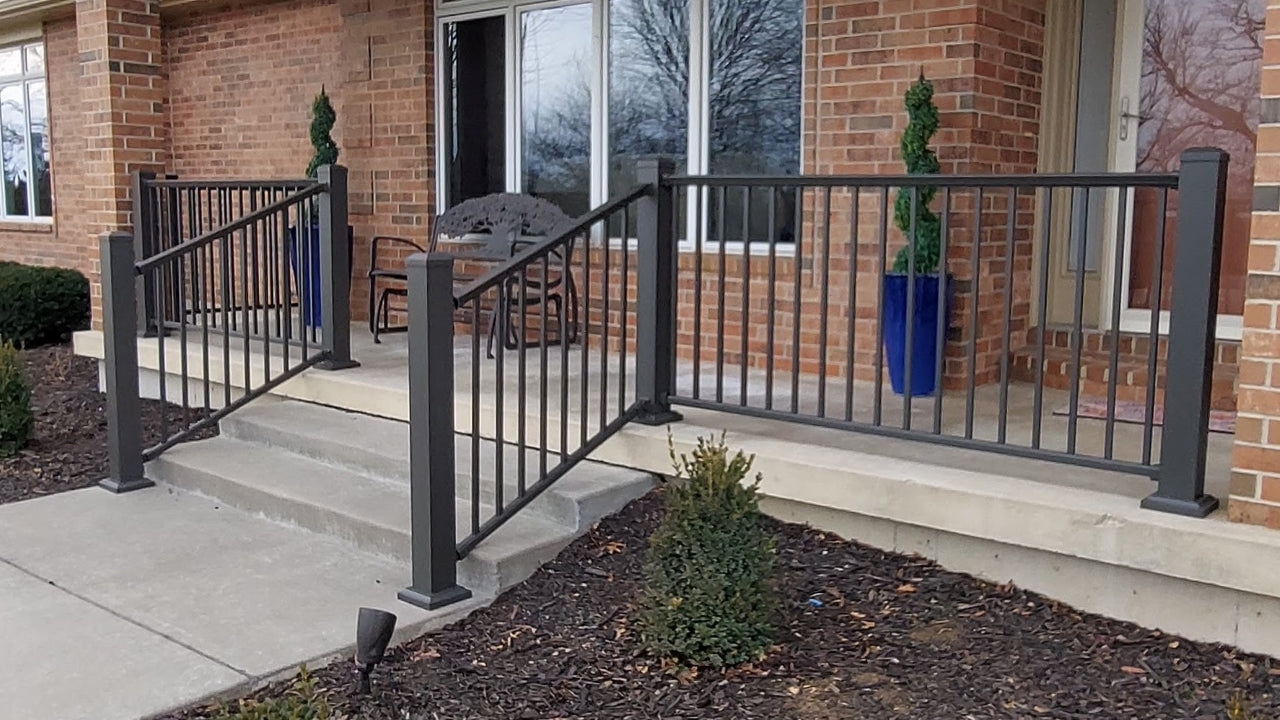 DIY
If you are a DIY Homeowner, we want to be your resource center. Let us help with your handrail or deck project. Deck & Rail Supply, located in Gardner, KS - offers friendly service, access to top-quality railing products, and competitive pricing.
When you are ready to start your railing project, please call for an appointment at 1-913-884-3335. You can also send a drawing for a quote to sales@deckandrailsupply.com.